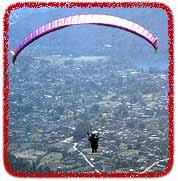 Para Gliding is newly introduced adventure sport in Nepal. Para Gliding in this Himalayan Country can be a truly wonderful and fulfilling experience for the adventure seekers. You can experience unparallel scenic gradeur as you share airspace with Himalayan griffin vultures, eagles, kites, while floating over villages, monasteries, temples, lakes and jungles with fantastic view of majestic Himalayas.
Tibet Trip
Highlights of this tour include two full days sightseeing of the capital city, Lhasa:......
more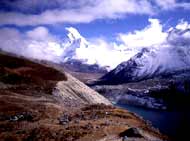 Bhutan Trip

The highlights of this tour are the three Major Cities of Bhutan with its wide open valley....
more
Ultimate Adventure