Hot Air Ballooning ...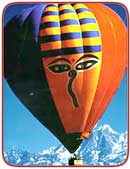 Hot Air Ballooning is one of a popular adventure sport in Nepal. The ballon will float at about 1200 to 1500 m above the Valley, which will bring passengers close to 3000m. From this altitude the entire Himalayan Ranges will be in sight The major plus point of the balloon flight is 360 degrees of visibility as well as fantastic downward views of the Kathmandu Valley itself.
Tibet Trip
Highlights of this tour include two full days sightseeing of the capital city, Lhasa:......
more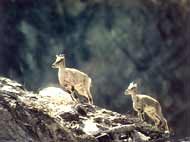 Bhutan Trip

The highlights of this tour are the three Major Cities of Bhutan with its wide open valley....
more
Ultimate Adventure