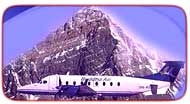 For those people who are unable to make a trekking trip to the mountains due to lack of time or physical fitness, can experience breath-taking as well as the closer panorama of the Himalayan Ranges with the Mountain Flights. Mountain flights are offered by different Domestice Airlines in Kathmandu Valley operating their small but safest aircrafts. This one hour flight takes you the the Eastern Himalayan Ranges of Nepal, some of the highest peaks in the world including Mt. Everest The flight is an altogether different feeling as one comes face to face with the worlds tallest and most enigmatic of Mountains.
Tibet Trip
Highlights of this tour include two full days sightseeing of the capital city, Lhasa:......
more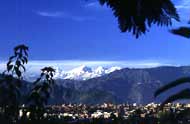 Bhutan Trip

The highlights of this tour are the three Major Cities of Bhutan with its wide open valley....
more
Ultimate Adventure