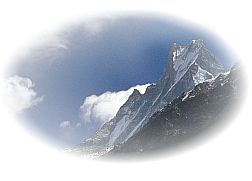 Namaste! Welcome to Ultimate Descents Nepal. Venturing into the unknown is the spirit of exploration and it is not as difficult as first imagined. Established in the year 1987 by Mr. Megh Ale, Ultimate Descents Nepal is the name of the Nepal's premier rafting organization. With years of experience in hospitality as well as in Nepal's whitewater, Ultimate Descents is also very proud to claim the Nepal Tourism Award for last five consecutive years.
Our operations employ only the most experienced guides and state of the art equipment, to make all trips a memorable, fulfilling, and above all, safe experience. Safety is and has always been the first priority at Ultimate   Descents Nepal and it is the only company having guides trained in SRT (Swift Water Rescue Technician), CPR and Wilderness First Aid.
Ultimate Descents Nepal has run many of the first descents on Himalayan rivers and offers river journeys on almost all the rivers including Karnali, Marshyangdi, Sunkoshi, Bhote Koshi, Tamur, Trishuli, Kali Gandaki and Seti. Our river journey starts with a pre departure meeting where clients are given an opportunity to meet their Trip Leader, collect money for beer kitty, hand out dry bags and put forward any last minute queries. All the expedition is led on a private coach and our guides will be your best entertainers for the rest of the journey.  Camping is always set on a clean site and the food is prepared hygienically. Evenings by the river are always so perfect to gather, have fun and talk about the day's event.
Raft on a river is never alone. With Ultimate Descents Nepal, you will learn the importance of teamwork where each raft tries to give safety to the other and the trip is accompanied by the minimum of two safety kayaks.
Our cost for the trip is inclusive of meals, all land transportation as per the itinerary, all rafting equipment and accommodation on twin sharing basis. We advise our client to bring on their own sleeping bag/ mattress, Lightweight pants, Cotton underwear, Light weight long sleeved shirt or T-shirt, A fleece style jacket, Toiletries, river sandal like Tevas or Alps, money for personal expenses and insurance.
The Ultimate Descents Nepal guarantees a 100% safety and fun. We put our high dedication in providing the quality service to our  invaluable clients and agents and help them experience Nepal in a very special way.
We Request You To Come & Feel The Difference…
---

Ph: (977-1) 4701295 Fx: 4701933 udnepal@visitnepal.com
Find Us in the Northfield Cafe Compound

Email:
udnepal@visitnepal.com
Ph: (977-1) 4701295 or 4426329 Fx: (977-1) 4701933
P.O. Box 6720
Kathmandu, Nepal