Nepal's Rafting Future - Today!
Inquiry Form ~ River Details
---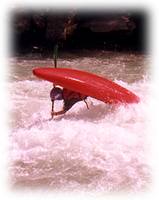 Exodus Outdoor Enthusiasts is one of Nepal's first Guides-Owned companies serving up white water rafting and kayaking. These guys know the route on the Nepali rivers and trekking trails that'll get you there. You will not find guides like Ram, Bupendra, Sanjay, Chitra, Birendra & Kul (pictured above) in the offices in Kathmandu or Pokhara. These guys are in it for the adventure, excitement and fun times – they're ready to lead you on any journey around this magical kingdom.
They've recommended some Combo Adventure packages and given their input on the great rivers of Nepal. For those with and eye on designing your own trip, look through what these guys have to say and drop us a line to let us know what's on your mind. Enjoy our Website ~ We'll see you on the River!
---

About Us
Nepali owned means your tourist dollar stays in Nepal.
In 1995, 10 local guides set out to form Exodus as a completely owned Nepali rafting organization. Over the 5 to 10 years that each of our guides worked for larger foreign companies, they grew. They are thankful for the support and training they have received. Each has learned about international standards of service, traveler's expectations, extensive knowledge of First Aid, CPR, river rescue and they're speciality – local culture and nature.
The majority of the larger rafting and trekking agencies of Nepal are foreign owned. Now, as a developing nation, it is critical for Nepal to develop its own Nepali ran companies, like Exodus, that will benefit tourists and provide for support within the country. We thought you should know.
---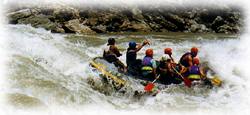 Rafting
All the fun and excitement within a magic country ~ Nepal
Nepal rafting adventures can vary from 2 to 12 days or even more. Combining trekking with rafting is a great way to experience Nepal's huge, snow-capped mountains, the Himalayas. Numerous rivers, snowmelt, and the seasonal monsoon provide lots of possibilities. Almost anyone can learn to raft; the best way to learn is on the river under the direction of our friendly guides.
We provide all the equipment and take all safety precautions. We'll provide dry bags for your personal gear and cameras. At the end of a day of adrenaline rushing white water spaced out with easy floats, you'll appreciate delicious food, a cozy seat around the fire and maybe some of Kul's famous River-Rum Punch.
For complete details on rivers – click here. We'd love to tell you more… just drop us a line.
---
Trekking
The cornerstone of tourism in Nepal, and for good reason...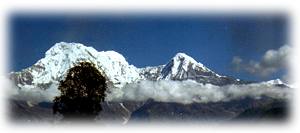 Spectacular, exhilarating, awe inspiring, snow capped peaks, that draw one into their own spiritual charm. We offer trekking expeditions in all regions, but our 4 most recommended treks are as follows:
| | |
| --- | --- |
| Trek Name | Days |
| Poon Hill (Annapurna) | 5 |
| Annapurna Base Camp | 10 |
| Annapurna Circuit | 20 |
| Everest Base Camp | 14 |
These expeditions are called Tea House Trek's as lodging and meals are provided in warm, cozy lodges each night. On all treks we supply: Guide, permit, conservation fees, 3 meals per day, hot drinks and all accommodations.
For expanded details, day by day itineraries, departure dates and costs, please inquiry here.

---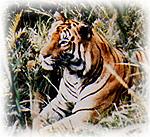 Jungle Safari
In Asia's finest natural conservation areas
Part of our combo trips include a trip into one of two main national parks in Nepal's wildlife safari setting – Chitwan and Bardia. Nepal is receiving world reclaim for conservation efforts taking place in these areas. These programs are usually 3 days/2 nights and are a perfect addition to rafting and/or trekking for a complete view of Nepal's diverse landscape.
For expanded details, day by day itineraries, departure dates and costs, please inquiry here.

---
Combo Adventures
Most Recommended by Our Guides and Previous Guests
The expeditions below stand out as our most popular. A full combination of sightseeing, trekking, safari, and rafting to allow a complete experience of Nepal's great diversity.
| | |
| --- | --- |
| Combo Details | Days |
| Poon Hill ~ Karnali ~ Bardia | 26 |
| ABC ~ Chitwan ~ Marsyangdi | 23 |
| Everest ~ Chitwan ~ Bhote Kosi | 24 |
| Poon Hill ~ Chitwan ~ Sunkosi | 23 |
| Thuli Bheri Trek/Kayak Expedition | 23 |
For expanded details, day by day itineraries, departure dates and costs, please inquiry here.

---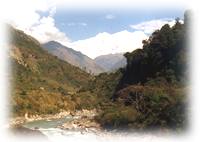 Design Your Own Holiday Adventure
Your ideas will come to life - Simple pick and chose from below
Our International Information Center can provide answers to any questions and help you to obtain first hand information about the possibilities for a custom adventure into Nepal. Some possibilities are listed under Rafting (2 to 23 Days), Trekking (5 to 20 Days), and Safari (3 to 4 Days).
Please feel free to email us with any questions about the above adventures, so we can help you tailor make a Nepali experience to accommodate your time and budget.

---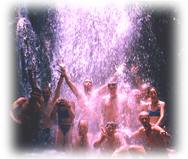 Client Comments
"Quite simple, the guy's rock! Best trip (Karnali) I have ever been on." Chris Adams – England
"This was my first river experience (Bhote Kosi – 2 Days) and I had an amazing time. While on the river, I felt completely safe and was extremely confident in all the guides' abilities. Thanks – Exodus!" Shelly Ringham – Canada
"Millions of smiles, thousand of laughs, 10 awesome guides and 26 kick ass days. Thanks guys for the best time in my life ever. Oh yeah, good rum punch." Leah Doe Simkins – USA
"Karnali, Kali Gandaki, Bhote Kosi, and one Combo Adventure. 4 trips I've done with these guys I loved every moment of every trip. What more can I say – Do It!" Chris Lowe – Manchester England.

---
Contact Info ~ Inquiry Form
As we mentioned before, most of our guides are in the field serving up great times, all the time. Consequently, a couple of their most satisfied customers have finally listened to their requests (com' on guys – it took 3 years) to lend a hand with growing their venture.
Matt and Gary live in Australia but make it to Nepal each year when the rivers are running. In the meantime, they've set up Rock Solid Adventures to assist with marketing ideas, web-site support, and helping you design your own custom adventure. Feel free to contact them anytime using the information here.

---
Exodus - Kathmandu Office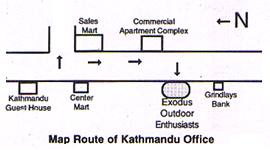 Print these for your visit.
Present at either office for a 10% VNN Discount.
Exodus - Pokhara Office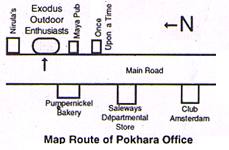 ---
Presented by VisitNepal.com - Travel Information Network
Copyright 2003 - All rights reserved.